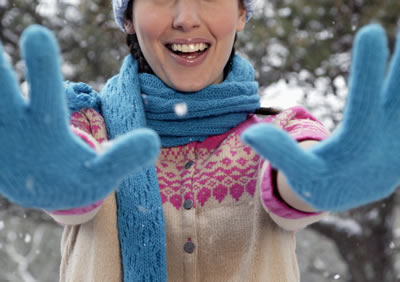 Don't miss out on the fun at our Crazy Girl Yarn Shops this winter.


Join us for workshops, parties, and classes!
Crochet Heart Workshop with Samantha!
Come and learn how to crochet hearts with Samantha on

Saturday Feb 2nd from 10am to 1pm in our Cedar Falls shop.
Use them as Valentines, or embellishments on a cute hat, head wrap, greeting card...the list goes on and on!
The class is free with yarn purchase. You will need a crochet hook--the smaller the size the smaller the heart. If you don't have one, they can be bought in store as well.
Valentine's Day Parties at Crazy Girl!
We're celebrating Valentine's Day with parties at our shops!
Cedar Falls- Saturday Feb 9th from 7pm-Midnight
Coralville-Thursday Feb 7th during Knit and Wine 6-9pm
"Cupid" will be hiding Valentines throughout the store! Find one and get the discount stated on the Valentine! (Must be used the night of the party)
"Cupid" is also making up some yummy treats and beverages to be served.
(Due to being open later on Saturday, Cedar Falls will have a $5.00 cover. Call the shop to RSVP.
No RSVP or cover required at Coralville party.)
Cedar Falls
Sundays: Feb 10, 17, 24, 10; 1 - 3PM
Knitting Charts

$20
Sunday: Feb 24; 3 - 5PM
Saturdays: Mar 2, 9; 3 - 5PM
American Beauty Headband

$30
Sundays: March 3, 10; 1 - 3PM
Sunday: Mar 10; 3 - 5PM
Coralville
Basic Cuff to Toe Sock for beginners with Angie

$40
Sundays: February 3th, 10th, 17th; 3PM - 5PM
Basic Fingerless Mitts with Angie

$40
Sundays: February 3th, 10th, 17th; 1PM - 3PM
Basic Knit Hat with Angie

$35
Tuesdays: February 5th, 12th, 19th; 1PM - 3PM
Two Toe Up Socks on Magic Loop!
$40
Saturdays: February 23, March 2 & 9; 10:30AM - NOON

Finish that Project with Ann

$30
Saturdays: February 9 & 16; 10:30AM - NOON
For more classes or class descriptions, please check out our classes list at our

website

or call the shops!